Transition Care Programme (TCP)
This program helps older people get back on their feet after a hospital stay. It provides short-term care for up to 12 weeks, including social work, nursing support, personal care and allied health care. State and territory governments are the approved providers of transition care.
Further information on Transition Care can be found on the Australian Government Depart of Health website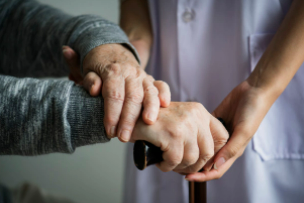 The CHUFFTY Range of devices can assist Transition Care by providing peace of mind in between clinical or health worker visits.
For example using the CHUFFTY Interactive, the patient is able to provide regular feedback on wellbeing by interacting with the CHHUFFTY device. Simply activating the relavent buttons, CHUFFTY will log (date & time):
Meds have been taken
Food has been consumed
Liquids have been taken
Physical exercise has been performed
Mental exercise has been performed
Additionally, room movement is also logged, so if no movement detected for a long period, this could trigger an alert to nominated Carers.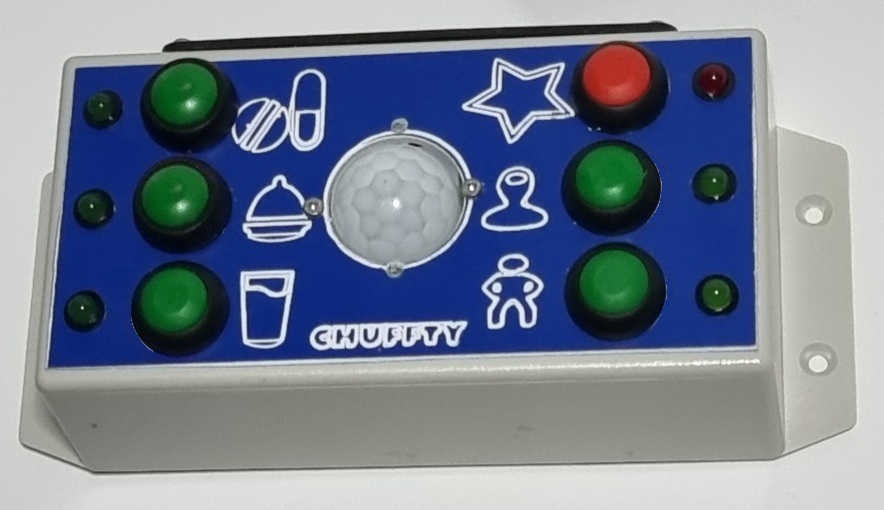 Read more about the different CHUFFTY Devices here
STEP 1
Sign Up to the CHUFFTY cost effective $60 per month subscription

STEP 2
Purchase the CHUFFTY devices you need

(Check our Starter Bundle)
Call us to learn more or browse the available monitoring devices
| | | | | |
| --- | --- | --- | --- | --- |
| | | | | |
| | | | | |
| CHUFFTY records when you take your medications. IMPORTANTLY, you get an auto-reminder if you forget | CHUFFTY records when you have had a meal, or when your meal delivery has arrived. Also your liquid intake for hydration | CHUFFTY monitors room movement, measuring mobility & trips to the toilet which may indicate health issues | CHUFFTY records when you complete mental or physical exercise, helping to reach your set goals | CHUFFTY records pain or mood so trends can be analysed to determin improvements or deterioration |